Alright you guys, who's had time to check out Nomadik? In case you missed my blog post last month, Nomadik is an adventure subscription box that arrives every month with new outdoor goodies. I just received my second box and I'm so excited to tell you all about it and what kinds of things you can expect when you subscribe!
Last month was my first box and it was called "The Unstoppable Explorer". For being the first one, it was filled with all sorts of necessary outdoor gear. From a dry bag, to a phone case, to a fire starter, and mini stove, it was the perfect get-to-know-you introduction box.
This month was a little different. When it first arrived I was disappointed to see that it was so light and tiny…and then you look at what's included. This box was appropriately titled "The Minimalist" and included a multitool, an emergency blanket, and survival card. These were items that every explorer SHOULD have but often overlook.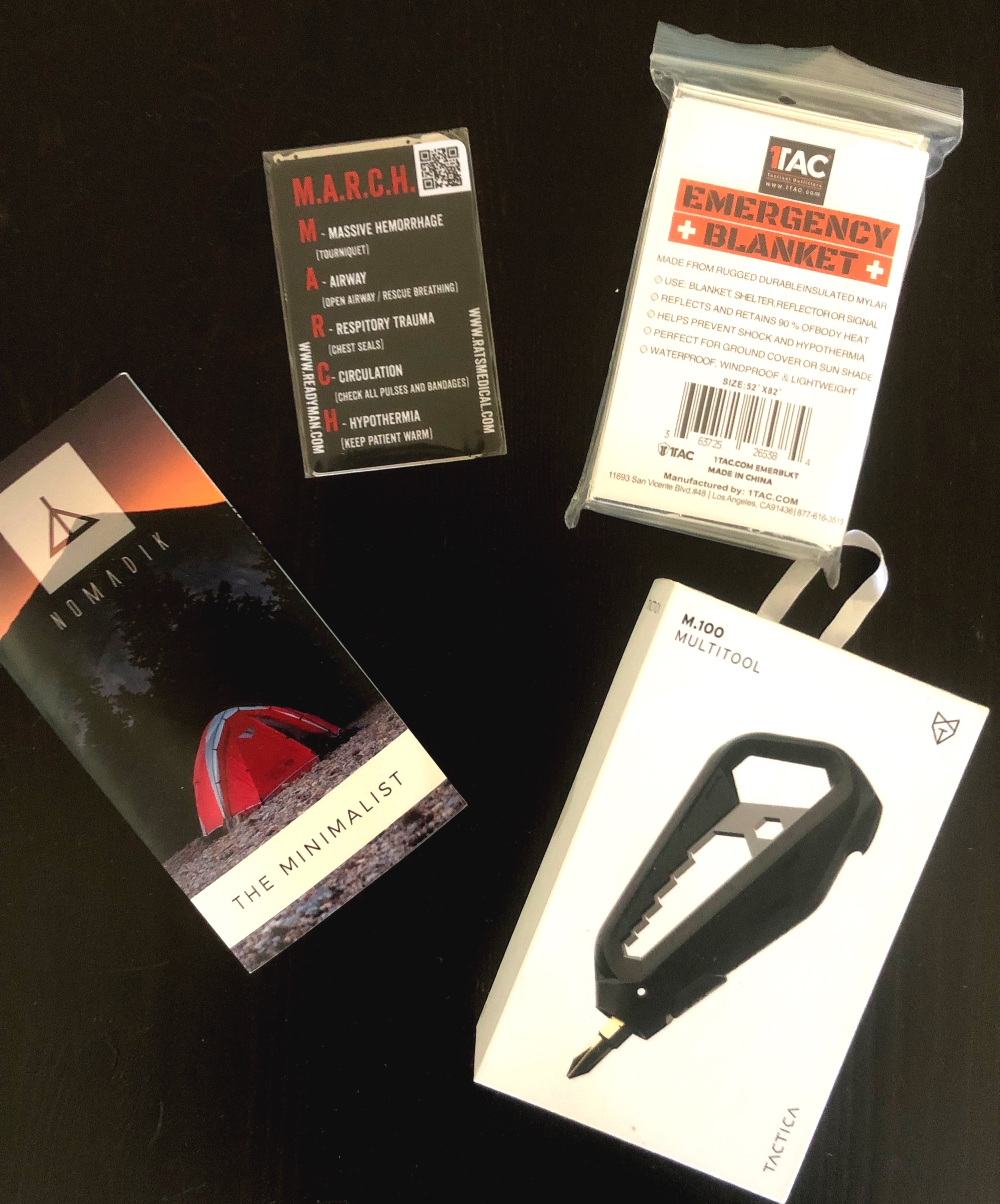 The coolest item to me was the Survival Card. Not only does this one ounce item replace 20 lbs of gear but it also has a scan code that takes you to an app called Virtual Medic that has videos to walk you through medical emergencies. The app must be purchased (for $2.99) beforehand but can you imagine how incredibly useful this could be?
My favorite part to each box is the pamphlet that not only explains what's inside but also lists a few suggested destinations, as well as promos like the Nomadik Challenge, and discount codes to the brands included inside.
Overall, my first impression was that the Nomadik Adventure Box is a great gift for the person who already seems to have everything, but after seeing the variety (and necessity) of the items included, these really could be great for anyone who loves the outdoors! And c'mon, who doesn't love getting presents in the mail each month!